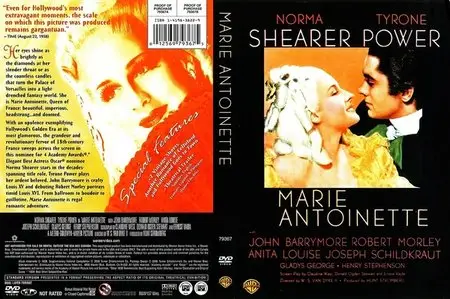 Marie Antoinette (1938)
DVD9 | VIDEO_TS | NTSC 4:3 | Cover | 02:37:07 | 7,44 Gb
Audio: English AC3 2.0 @ 192 Kbps | Subs: English, Français, Español, Português
Genre: Drama, Classics
Directors:
W.S. Van Dyke (as W.S. Van Dyke II), Julien Duvivier (uncredited)
Writers:
Claudine West (screen play), Donald Ogden Stewart (screen play)
Stars:
Norma Shearer, Tyrone Power, John Barrymore
The life of Marie Antoinette (1755-1793) from betrothal and marriage in 1770 to her beheading. At first, she's a Hapsburg teenager isolated in France, living a virgin's life in the household of the Dauphin, a shy solitary man who would like to be a locksmith. Marie discovers high society, with the help of Orleans and her brothers-in-law. Her foolishness is at its height when she meets a Swedish count, Axel de Fersen. He helps her see her fecklessness. In the second half of the film, she avoids an annulment, becomes queen, bears children, and is a responsible ruler. The affair of the necklace and the general poverty of France feed revolution. She faces death with dignity.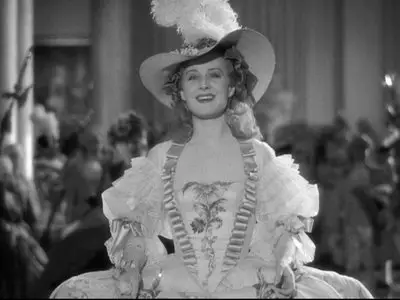 Marie Antoinette is a golden age picture from MGM with the best of everything. No input was spared. It deserves to be seen by any viewer interested in classical cinema with all the stops pulled out. The sets, costuming, and performances are all top quality and show the best of MGM's art and stable of actors and include 20th Century Fox's Tyrone Power as a love interest for the doomed queen who was played with aplomb by Norma Shearer.




It is an historical drama that shows Marie from a young princess in Austria till her meeting with Mr Guillotine in 1793. The pacing is a little slow and since everybody already knows how the story ends it seems to take a long time to get there - longer than it needs to. I would therefore call Marie Antoinette a forerunner of the modern day chick flick with the exception that the sets, costuming, and characters are top quality and not just good, but excellent. What it lacks in suspense and action it more than compensates with the sumptuous settings that look very much like the real thing.




The scene opens with the young Marie Antoinette (Norma Shearer) in Austria with her mother Empress Maria Theresa who has arranged her marriage with the next king of France. The scene soon moves to France where she meets King Louis XV (John Barrymore) and the Dauphin (Robert Morley) who is the king to be. The Dauphin makes a strange character that evokes sympathy as someone completely out of his depth yet forced to perform functions he wasn't really suited for. Rather than serving as a monarch, the Dauphin prefers fixing locks and repairing things.




Thereafter follows long years of court life with Marie trying to fit in however her rival is King Louis XV's mistress, Madame Du Barry (Gladys George). Marie takes up with a few affairs herself but settles finally on Swedish Count Axel de Fersen (Tyrone Power) as her chosen one. Power has a fairly small role but he sticks by her to the end.




The little intrigues that Marie are involved in are not that interesting except they show the contrast between the ultra wealthy royals and the starving peasants outside the walls of Versailles. When Marie refuses to publicly acknowledge Madame Du Barry - apparently a woman off the streets - Louis XV decides to annul her marriage and send her back to Austria. The Dauphin, in a rare show of strength stands up for Marie and the King relents. But Marie has already seen her sycophants like Duc D'Orleans (Joseph Schildkraut) head for the tall grass. From this we learn the valuable lesson that your friends may not be friends at all.




The rest of the movie grinds its way to the inevitable conclusion. Tyrone Power sticks by Marie to the end.


Epinions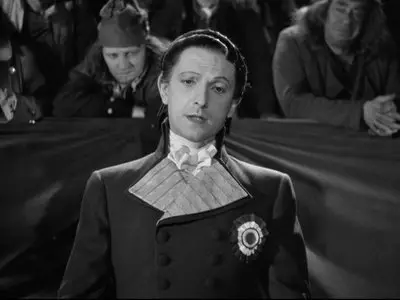 Special Features:
2 Vintage Shorts:
- Another Romance of Celluloid (14:33)
- Hollywood Goes to Town (08:56)
Many Thanks to Original uploader.
–––––––––––––––––––––––––––––––––––––––