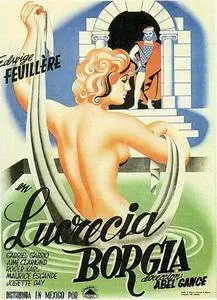 Lucrezia Borgia (1935)
DVDRip | AVI | 704x528 | XviD @ 1151 Kbps | 92 min | 899 Gb
Audio: Français MP3 @ 192 Kbps | Subs: English (idx/sub)
Genre: Drama, Romance
Director:
Abel Gance
Writers:
Abel Gance (screenplay), Léopold Marchand (dialogue)
Stars:
Edwige Feuillère, Gabriel Gabrio, Maurice Escande
At the end of the 15th Century, Rome is ruled ruthlessly by power mad and sex hungry Cesare Borgia, the eldest son of Pope Alexander VI. Following the advice of his chief adviser Niccolo Macchiavelli, Cesare Borgia decides to attempt to unify the country in order to become even more powerful. To this end he needs his sister Lucrezia. Presently, the beautiful creature is married to the Count of Pesaro but she would be more useful if she was the wife of Alphonse of Aragon. Never mind, let the Count join his ancestors! And when the Duke of Aragon becomes useless, Cesare easily finds his replacement. Used as a pawn by her brother, Lucrezia eventually renounces happiness and becomes patron of the arts and the letters.
(click to enlarge)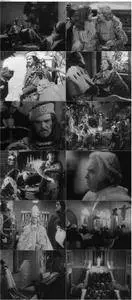 More in My Blog