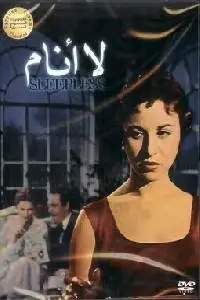 La anam / Sleepless (1958)
DVD Video | 2hr 01mn | NTSC 4:3 | 720x480 | 5.41 Gb
Arabic: Dolby AC3, 1 ch
Subtitles: English, French
Genre: Drama | Romance
IMDB Rating: 7.1/10 (149 votes)
Director:
Salah Abouseif
Writers:
Ihsan Abd al-Qudus (novel), El Sayed Bedeir (scenario)
Stars:
Faten Hamama, Mariam Fakhr Eddine, Omar Sharif
An adult drama telling the story of the spoiled rich girl Nadia (Hamama) who gets jelous after finding her dad marrying the perfect faithful woman. She sets a story of her having an affair with her uncle. Living with the feeling of guilt she sets up a marriage for her dad with her spoiled friend who happens to have a true affair this time. Feeling that god is punishing her for her deads, she is living at the same time a love story with a man double her age.
Thanks to original uploader