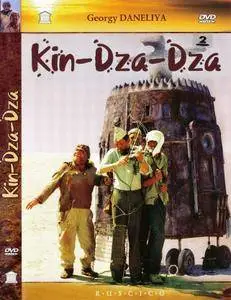 Kin-dza-dza! (1986)
DVDRip | MKV | 704x528 | x264 @ 1349 Kbps | 127 min | 1,43 Gb
Audio: Русский AC3 5.1 @ 256 Kbps | Subs (embedded): English, Français
Genre: Comedy, Drama, Sci-Fi
Director:
Georgiy Daneliya (Died: April 4, 2019)
Writers:
Georgiy Daneliya, Revaz Gabriadze
Stars:
Stanislav Lyubshin, Evgeniy Leonov, Yuriy Yakovlev
Kin-Dza-Dza is something like an "advanced cyberpunk film". It's a lot about people and social structures which on the planet of "Pluke" of course have many parallels to our society. It's a very funny movie, but it's also a melancholic movie with great philosophical sense.
Fantastic science fiction satire from Georgiy Daneliya as he takes us to the planet of Pluke, a desert-world where racism, discrimination and hierarchy are adhered to with hilarious rigidity. Delightfully light-hearted in tone, the film follows two Muscovites Vladimir (Stanislav Lyubshin) and Gedevan (Levan Gabriadze) as they are transported to Pluke by mistake. Stanislav Lyubshin is brilliant as the tough and ironical Vladimir who has a heart of gold.

Matches are the most valuable commodity in Pluke and the plot is based on Vladimir and Gedevan's attempts to barter their matches to get back to Earth. Along the way they meet some colourful characters, each with their own insane peculiarites. The funniest moments in the film are Vladimir and co. singing and playing the piano in broken-down cages - singing must be carried out in cages on Pluke.

The dialogue in the film is incredibly witty and tellingly profound. The story progresses with absurd twists and turns and is often quixotically nonsensical, following the general idea of ridiculing human foibles. A typical example is Bee (Yuriy Yakovlev) retorting that he doesn't want to go to earth, because you can't differentiate people based on the colour of trousers they wear.

Kin-dza-dza! is cult sci-fi of the highest calibre, a truly inspired work from Daneliya mocking not just Soviet but worldwide customs we take for granted.
(click to enlarge)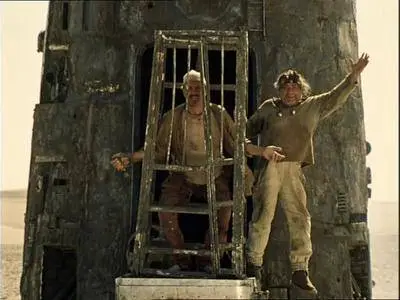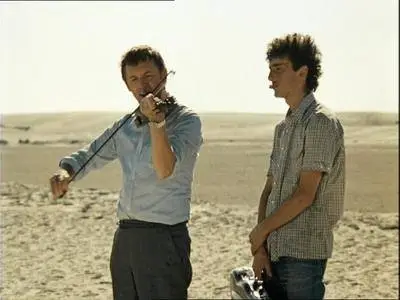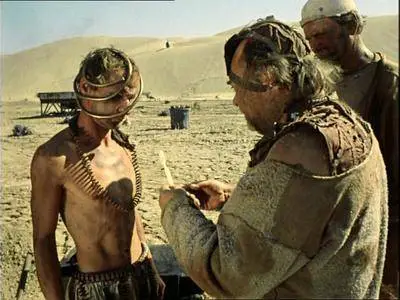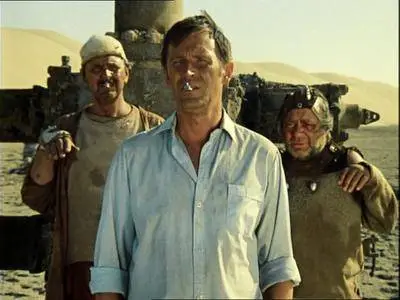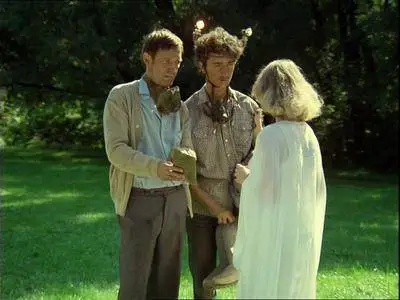 More in My Blog