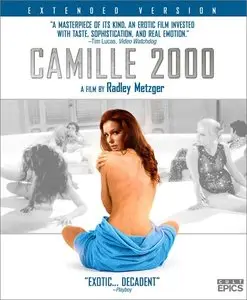 Camille 2000 (1969) [Extended Edition]
DVD9 | VIDEO_TS | NTSC 16:9 | 02:10:17 | 6,59 Gb
Audio: English AC3 2.0 @ 192 Kbps | Subtitles: None
Genre: Art-house, Drama, Romance, Erotic
Director:
Radley Metzger
Writers:
Michael DeForrest (screenplay), Alexandre Dumas fils (inspired by "La dame aux camélias" by)
Stars:
Danièle Gaubert, Nino Castelnuovo, Eleonora Rossi Drago
A child of the sixties sexual revolution, beautiful, sensuous Marguerite (Daniel Gaubert) is addicted to sex and money. She is kept by a wealthy man, has a string of young lovers and hosts wild orgies in her luxurious villa. When she falls in love with the handsome bachelor Armand (Nino Castelnuova), he insists on absolute fidelity. Known by her reputation, Armand's controlling father soon intervenes, triggering a tragic turn of events. From Radley Metzger, the essential director of elegant erotic arthouse, comes the dazziling new 2000 version of Alexandre Dumas 'The Lady of the Camellias'.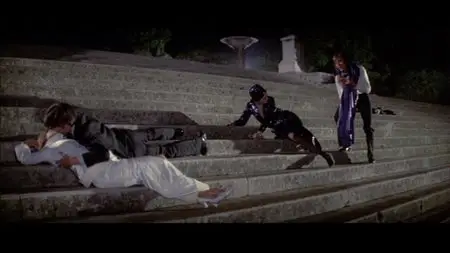 This is a superb film, witty, stylish, and beautifully conceived and executed. One of the things I love most about Metzger's work is the way he takes classic literature–in this case Dumas' "The Lady of the Camellias"– and reworks them for a modern audience. Earlier renditions of this story–such as Cukor's 1936 film starring Greta Garbo, "La Traviata," and seven silent movie versions–were unable to depict the life of a courtesan with such frankness, showing what is after all one of the main aspects of a courtesan's life: her moments in the bedroom. The film, while intensely erotic, is also very much about love.




The lovers want to look at one another and experience moments of wonderment at the sheer existence of the other more than they want to do bedroom antics. They are young and beautiful, and their beauty as well as her illness makes us feel achingly the fleetingness of love and youth. Moreover, the joy of youth and the erotic play out in every aspect of the film. The stylish sets and costumes, the lush party scenes, and the sensual music depict a world of pleasure-loving children who never want to grow up, but want to continue enveloping themselves in brightly-colored adult playgrounds full of sensory stimulation.




The stigma normally associated with a courtesan is stripped away in this world of pleasure, in which life lived to its fullest is the ultimate goal, and an early death is a small price to pay. In this sense the parallel to some of the concerns of the swinging sixties is brilliantly captured. A 1969 review from Roger Ebert disappointingly puts down this movie, and yet Ebert's own script for "Beyond the Valley of the Dolls" is no more than a crass joke, with no feeling for the humanity of its characters or for the dignity of love, sex, or even life. He ridicules the moment when Camille is breathing heavily, not understanding that the depiction of female pleasure on the screen was so necessary to our understanding of the heroine's journey.


IMDB Reviewer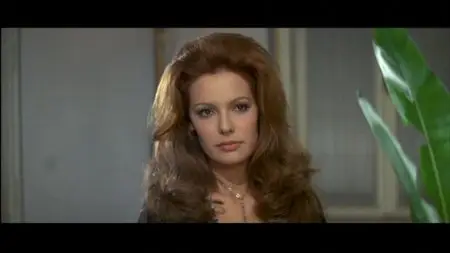 Beginning with Dictionary of Sex in 1964, producer/director Radley Metzger established himself as an artist with a serious interest in the erotic. Metzger's films cannot be classified as cheap sexploitation fare, though the changing times did ultimately push him towards hardcore pornography. The director enjoyed his greatest success in the 60s and early 70s, during which time he turned out a series of taboo-shattering erotic gems distinguished by a flair for flashy visuals and an innate sense of good taste. Unlike many other directors working in the field of erotica, Metzger also shows a genuine insight into sensuality – his films are definitely erotic, but they also play on the viewer's emotions, making the end result all the more involving.




Metzger drew his inspiration for Camille 2000 from Alexandre Dumas' novel, The Lady of the Camellias. Though the story had been filmed many times before – most famously as a vehicle for Greta Garbo – Metzger's is far and away the closest to the original source material. Apart from updating the time frame, he was committed to the idea of staying true to Dumas' novel. The emphasis on the playful and the erotic ensures that the film never becomes a stuffy literary adaptation, however – if anything, the film is one of the most colorful and deliriously visual experiences of its kind. The sex scenes have real purpose and never drag on for too long. The central love story is realized with tenderness and passion. And ultimately, Camille 2000 is so engaging as a drama that it manages to break free from becoming a 'mere' sex picture – it's great filmmaking, pure and simple.




The attractive cast is headed by Daniele Gaubert and Nino Castelnuovo. Gaubert is luminous as the sensual Marguerite. It would have been easy to play the character as a wanton shew, but Gaubert and Metzger dig deeper to expose a three dimensional human being beneath all the designer dresser and sexy lip biting. It was far and away the best showcase Gaubert would ever receive; she retired from the screen not long after this film, and would succumb to cancer at the young age of 44. Castelnuovo (Strip Nude for Your Killer) is also very effective as the love struck bachelor who allows jealousy to get the better of him. Castelnuovo is a familiar face for Euro Cult buffs, and it can be argued that this, too, would offer him opportunities to shine not present in many of his other pictures. He makes Armand into a wholly sympathetic figure of identification, which is crucial given that the story is effectively told through his eyes. The supporting cast includes good performances by the likes of Eleanora Rossi Drago (Dorian Gray) and Massimo Serato (Don't Look Now), while the stunning Silvana Venturelli would go on to topline Metzger's next erotic classic, The Lickerish Quartet (1970).




Technically speaking, Camille 2000 is arguably the most polished work of Metzger's career. The cinematography by Ennio Guarnieri (The Sensuous Nurse) is magnificent throughout. Metzger makes the most of the widescreen aspect ratio, cramming the image with wonderfully outre details in the art direction – and sometimes using the background action as a sly means of commenting on what's happening up front. The score by Piero Piccioni is wonderfully catchy, and it certainly helps to set the right tone. The score did get a limited CD release a while back, but good luck getting a copy now – here's hoping it will eventually be re-released. Metzger keeps things fluid and interesting throughout – at 131 minutes, the film is longer than the average slice of erotica, but it never drags. Even those with an aversion to 'skin flicks' may want to make an exception for this one – it has a real story, with characters worth investing in, and it's visually seductive throughout. It is, without doubt, one of the best films of its director's career – and proof positive, if it were needed, that his skills go above and beyond merely casting attractive starlets and getting them to strip off for the sake of 'art.'




Cult Epics new release of Camille 2000 is cause for celebration. The disc offers up an extended cut, never before available on home video. The 2.35/16×9 transfer looks superb. There is some print damage and negative dirt in evidence, but this was a deliberate move on CE's part – sooner than clean the film up and DNR it to death, they did their best to repair the most obvious damage, while still leaving the film with a real, 35mm print texture. Colors are vivid, detail is strong, and the image appears properly framed throughout.




Extras include an interesting commentary with Metzger, moderated by Michael Bowen, as well as a roughly half hour long behind the scenes featurette narrated by Metzger; the 16mm footage provides a nice glimpse into the filming, and Metzger does a good job of providing insight into the filmmaking process. A restoration featurette details the work that went into making this new high def transfer look so good, and there are also two deleted scenes: Sylviana's Bare Striptease, which integrates 16mm footage of the originally much more explicit striptease sequence with the bits that made it into the finished film, and Cube Love Scene, which presents an alternate take of one of the film's erotic highlights. Trailers for Camille 2000, as well as for Metzger's Score and The Lickerish Quartet, are also included.


AV maniacs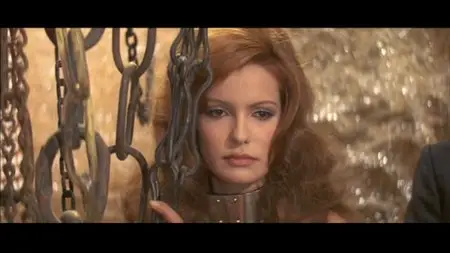 Special Features:
- New Restored Transfer
- Audio Commentary Track by Michael Bowen and Radley Metzger
- On the Set of Camille 2000 (30:35)
- The Restoration of Camille 2000: Comparison of restoration before and after (06:24)
- Syviane's Complete Striptease (02:47)
- Cube Love Scene Alternate take (01:52)
- Trailers
All Credits goes to Original uploader.