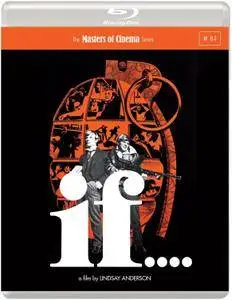 If…. (1968)
BDRip 1080p | MKV | 1804x1080 | x264 @ 5000 Kbps | 111 min | 4,48 Gb
Audio: English FLAC/AAC 1.0 @ 238/177 Kbps + Commentary track | Subs: English SDH
Genre: Drama
Teenage rebel Mick Travis (Malcolm McDowell) returns to his upper-crust English public school, caught between the sadistic older boys known as the Whips and the first-year students, known as Scum, who are forced to do their bidding. The petty thefts and anti-social behavior of Travis and his two henchmen, Johnny (David Wood) and Wallace (Richard Warwick), soon attract the attention of both the Whips and the school's out-of-touch administration, and lead to an unexpected showdown.
Legendary director Lindsay Anderson expanded on the social outrage and intense character study of his debut This Sporting Life with If…., a combustible tale of teenage insurrection. Winner of the 1969 Palme d'Or at Cannes, if…. was a popular triumph and instantly recognised as a classic.
The film is a caustic portrait of a traditional boys' boarding school, where social hierarchy reigns supreme and power remains in the hands of distanced and ineffectual teachers and callously vicious prefects. But three junior pupils, led by Mick Travis (played by Malcolm McDowell, in the role that would catapult him to becoming one of Britain's most iconic actors), decide on a shocking course of action to redress the balance of privilege once and for all.

After seeing the film, Stanley Kubrick cast McDowell in the lead of A Clockwork Orange.
(click to enlarge)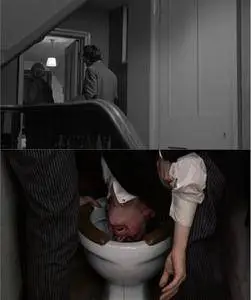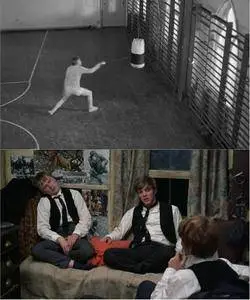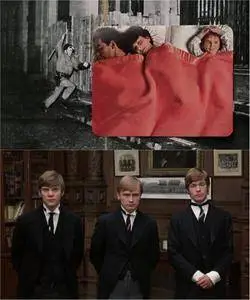 Audio commentary
with film critic and historian David Robinson and actor Malcolm McDowell
More in My Blog