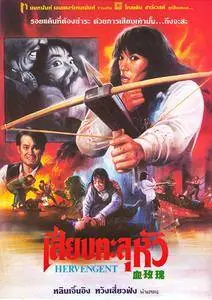 Her Vengeance (1988)
DVDRip | MP4 | 624x352 | x264 @ 1601 Kbps | 92 min | 1,15 Gb
Audio: Cantonese AAC 2.0 @ 165 Kbps | Subs: English and Chinese (both hardcoded)
Genre: Crime, Drama, Horror
Director:
Ngai Choi Lam
Writer:
Suet Lai Woo
Stars:
Siu-Fung Wong, Ching-Ying Lam, Elaine Jin
Wong plays an unassuming nightclub employee in Macao who alienates a gang of drunken men (led by Shing Fui-on). They tail her after her shift, and mount a gang assault. She attempts to enlist the aid of her former brother-in-law (Lam) - an ex-triad now confined to a wheelchair. A lounge owner in HK, he hires her as a waiter and finds her a place to live, but refuses to help in her quest for vengeance. She, however, has other ideas. When a chance encounter provides access to the first assailant (Shing), she improvises the first of a series of horrifically graphic acts of vengeance. The remaining gang members try to neutralize their unknown adversary.
(click to enlarge)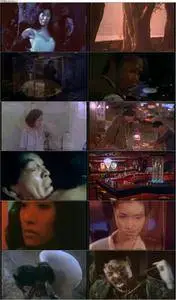 More in My Blog