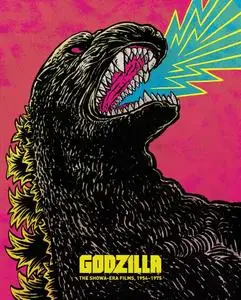 Godzilla vs. Mechagodzilla / Gojira tai Mekagojira (1974) + Terror of Mechagodzilla / Mekagojira no gyakushu (1975)
[Criterion Collection, Godzilla: The Showa-Era Films (1954–1975), Spine #1000, Disc 7/8]
Blu-Ray | BDMV | AVC, 1920x1080, ~33.2 Mbps | 1hr 24mn + 1hr 23mn | 44,5 GB
Japanese (日本語): LPCM Audio, 1 ch, 1152 kbps \ English: AC3, 1 ch, 192 kbps | Subtitles: English
Genre: Action, Adventure, Family, Horror, Sci-Fi
Godzilla: The Showa-Era Films, 1954–1975:
In 1954, an enormous beast clawed its way out of the sea, destroying everything in its path—and changing movies forever. The arresting original Godzilla soon gave rise to an entire monster-movie genre (kaiju eiga), but the King of the Monsters continued to reign supreme: in fourteen fiercely entertaining sequels over the next two decades, Godzilla defended its throne against a host of other formidable creatures, transforming from a terrifying symbol of nuclear annihilation into a benevolent (if still belligerent) Earth protector. Collected here for the first time are all fifteen Godzilla films of Japan's Showa era, in a landmark set showcasing the technical wizardry, fantastical storytelling, and indomitable international appeal that established the most iconic giant monster the cinema has ever seen.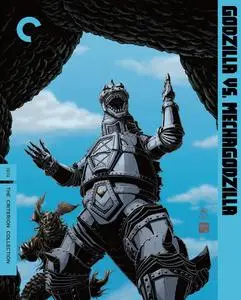 Director:
Jun Fukuda
Writers:
Jun Fukuda, Masami Fukushima (story)
Stars:
Masaaki Daimon, Kazuya Aoyama, Reiko Tajima
Godzilla's evil twin Mechagodzilla first reared its head in this Jun Fukuda–directed film. A robot designed by aliens to conquer Earth, the enduringly popular villain has since been resurrected by Toho Studios several times. With the help of earnest direction, spectacular pyrotechnics, and guest appearances by veteran genre actors, this film recaptures the feel of the sixties Godzilla movies.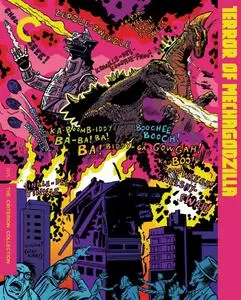 Director:
Ishirô Honda
Writers:
Yukiko Takayama (screenplay), Yukiko Takayama (story)
Stars:
Katsuhiko Sasaki, Tomoko Ai, Akihiko Hirata
In Godzilla's last gasp of the Showa era, aliens retrieve Mechagodzilla's remains and rebuild it with the aid of an unhinged biologist (a scenery-chewing Akihiko Hirata), in hopes of defeating Godzilla for possession of planet Earth. This film marked the return of director Ishiro Honda, who had retired years earlier, disheartened by the increasingly kid-friendly approach of the series. For this final entry, Honda steers the King of the Monsters back into grim territory, interweaving an alien-invasion plot with a tale of tragic romance.
Extras:
- International English-language dub tracks for both films
All thanks to the original uploader