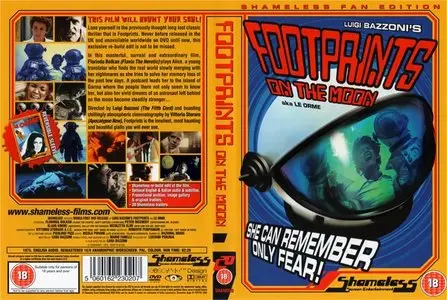 Footprints on the Moon (1975)
DVD9 | ISO+MDS | PAL 16:9 | Cover | 01:32:28 | 6,28 Gb
Audio: #1 English, #2 Italian - AC3 2.0 @ 192 Kbps (each) | Subs: English (for Italian only scenes),
English (for complete Italian audio track), Italian (for English only scenes on Italian track)
Genre: Mystery, Thriller, Giallo
Director:
Luigi Bazzoni, Mario Fanelli (uncredited)
Writers:
Luigi Bazzoni, Mario Fanelli (novel) (as Mario Fenelli)
Stars:
Florinda Bolkan, Peter McEnery, Nicoletta Elmi, Klaus Kinski
Alice Cespi (Florinda Bolkan) begins to see her life fall apart due to strange memories from childhood when she was forced to watch a film called "Footprints on the Moon" involving an unethical experiment in leaving astronauts stranded on the moon's surface. Alice has terrible dreams and begins to become addicted to tranquilizers. The drugs and her deteriorating mental condition cause her to miss work and she is eventually fired, whereupon she travels to a dilapidated former tourist area called Garma after receiving a mysterious postcard. There, she runs into a girl named Paula Burton (Nicoletta Elmi), who tells her that she looks exactly like another woman, Nicole, currently staying at the faded resort. Alice then encounters a series of strange people and circumstances, all leading her closer to unlocking the possibly deadly mystery.
This long-lost film by Luigi Bazzoni is something of an oddity for Shameless whose 19 previous releases have comprised gialli and other thrillers or films with copious sex and/or nudity. Footprints is a very moody, atmospheric and tense mystery thriller about a woman, Alice, who wakes up late one Tuesday, finishes a translation and gets to the office in time for the twelve o'clock deadline. There she is asked if she knew when it had to be in and, replying 'midday', is asked which day? She is surprised to learn that it is, in fact Thursday, and she has lost two days. Hooked on sedatives and haunted by dreams of a film that may or may not be real, her fragile mental state is completely rocked by this news.




Her apartment had a torn up post card of a big house and something that led her to believe that she should go to the small town of Garma. She's been having strange dreams about an astronaut being abandoned on the moon as part of some experiments led by the mysterious Blackmann (played by Klaus Kinski in a small role which gave him top billing on the US release over Florinda Bolkan, who plays Alice) and sleeping for increasing amounts of time.




Once in Garma, some people in the town recognise her as Nicole, saying how nice it is to see her again after her visit on Tuesday and a young girl, Paola, sees her as familiar but doesn't trust her because she looks different without her red hair and darker makeup. Furthermore, a boutique owner is preparing a handbag with Nicole engraved and shoes that fit properly. Investigating further, Alice uncovers evidence that she burnt something and even purchased scissors, though she doesn't know for what purpose. Eventually, she learns that some people are after her but she is unsure who or why, and whether they want Alice or Nicole, only knowing that she may be in danger.




Released in 1975 as Le orme, this is a terrific example of the 'missing memory' film where the protagonist has lost time and has to discover what they did even though the answer may be more frightening than they anticipated. Florinda Bolkan is great in the lead role, perfectly capturing the lost and frightened nature of Alice but also her fierce determination to find out what happened in Garma on Tuesday.




There aren't many films that cause me to get to the end and immediately watch the last few chapters again to see if I can figure out exactly what happened, but this is one of them. The whole dreamlike quality of Footprints sets up the puzzling and ambiguous ending really well and I'm still not sure that I fully understand it so another viewing is necessary. I have my own interpretation of what happened but itis the sort of film where three different people will have three different views, each as valid as the others and can lead to long online discussions.




Since its release, Footprints (also known as Footprints on the Moon and Primal Impulse on the American video) has been painstakingly assembled by those good folks at Shameless from far from pristine negatives and is in its most complete version to date. With all the time and resources going on ensuring the film is as good as it can get, I can excuse the poor selection of extras but this is a great way to celebrate their 20th release and a real coup for the company.




I wasn't sure what to expect from the trailer and the opening ten minutes or so didn't provide any sort of clue as to which direction Footprints was heading or where it may end up. This is part of the film's beauty as so much is open to interpretation once the cards are on the table that you've enjoyed the journey and now want to digest and discuss the end.




Shameless have released some fine films and, whilst I've loved the gialli, I've also appreciated their other more obscure releases. This is the best of the others and one of the better films that has graced the yellow sleeve. Fans of the film who have lived on butchered cuts and VHS copies will no doubt be overjoyed to see this released and, if you are in the mood for something challenging and ethereal but have been put off by the lurid covers and titles, this is a film that will stand alone as a single release.




I thought it was fantastic and plan to watch it again tonight.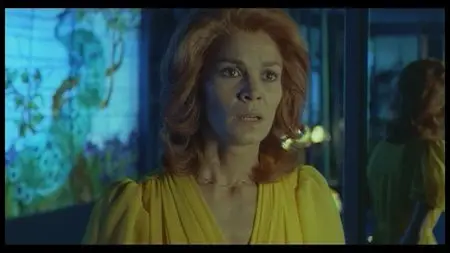 Footprints comes with the added appeal of obscurity: you'll probably be the only one you know who's seen it. The price to pay for this obscurity is the crude restoration of previously lost scenes, and the sudden (unintentionally) hilarious switches from English to Italian. These can be forgiven but do detract slightly from the overall credibility of the film. All in all, however, for those longing for an existentialist, sci-fi adventure that combines the narrative mystery and sense of isolation of Solaris with the vivid Italian visions of Argento: this is the film you've been dreaming of.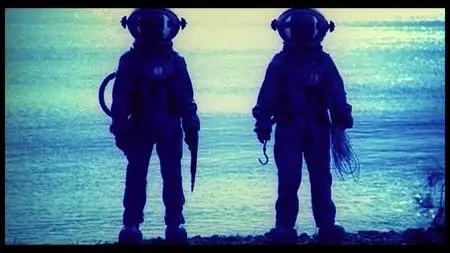 Special Features:
- Original English Theatrical Trailer
- U.S. Video Teaser
- English Opening Credits
- Image Gallery
- Shameless Trailer Show (20 trailers)
All Credits goes to Original uploader.