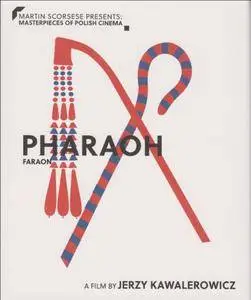 Pharaoh (1966)
BRRip | MKV | 640x480 | x264 @ 604 Kbps | 151 min | 811 Mb
Audio: Polish MP3 @ 128 Kbps | Subs: English (embedded in MKV)
Genre: Drama
After the death of his father, Ramses XIII (Jerzy Zelnik) becomes the ruler of Egypt. But he quickly realizes that the priests, who command the Egyptian army and oversee the empire's vast treasury, wield the real power. When Ramses defiantly assumes command of the army, he becomes locked in a bitter struggle with the well-connected priests. With the country divided between those loyal to Ramses and those loyal to the old guard, the priests begin warning of a devastating solar eclipse.
This film is a lovingly rendered meditation on the dissolution of an ancient dynasty. The slow and stately pace matches centuries of the oppressive weight of ossified tradition bearing down on a dying culture, symbolized by the dead stone colossi and gargantuan architecture. There are moments of great beauty realized in its passing, such as the lovely sequence of fowling from a punt in the marshes, and the opening scene of divination on the battlefield by means of observing the movements of the sacred scarab dung beetles. Without a doubt, the most convincing depiction of those fascinating past people to date on the screen.
(click to enlarge)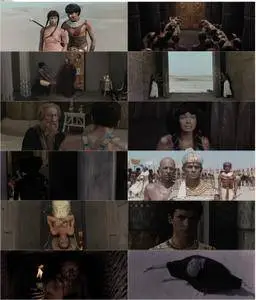 More in My Blog