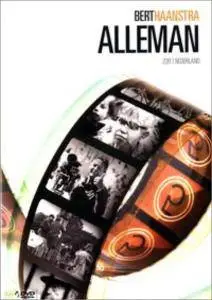 Everyman (1963)
DVDRip | MKV | 716x576 | x264 @ 2103 Kbps | 78 min | 1,43 Gb
Audio: English and Nederlands - each AC3 2.0 @ 192 Kbps | Subs: Nederlands
Genre: Documentary
Director:
Bert Haanstra
Writer:
Simon Carmiggelt (text)
Stars:
Simon Carmiggelt, Bert Haanstra, Peter Ustinov
How do the Dutch people live? Hidden cameras filmed the crowds on the beach, during carnival time, skating on the ice plains…
IMDB
- 3 wins + Nominated for 1 Oscar
I just saw this film/documentary again, after 44 (!) years and, like wine, it has improved with age. This is probably because of the time difference - thing truly were different nearly half a century ago. The Memorial Day (May 4) sequence is touching and brilliantly filmed. Haanstra found some WW II footage and re-shot those locations after 20 years with some nifty editing. The(Dutch) commentary was written and spoken by Simon Carmiggelt, a Dutch word smith par excellence, by Haanstra's invitation. I noticed that Carmiggelt knows when to be quiet and let the images speak for themselves. The English VO is by Peter Ustinov. This film is often 'accompanied' by the ten minute short 'Zoo', Haanstra's observations of humans in the Amsterdam zoo Artis. In many instances he placed the camera inside the cages, giving us a look at humans from the animals' perspective. A pearl!
(click to enlarge)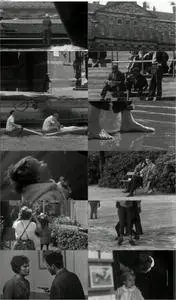 More in My Blog