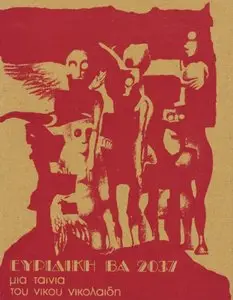 Euridice BA 2O37 (1975)
DVDRip | MKV | 704 x 400 | x264 @ 1404 Kbps | 96 min | 1,10 Gb
Audio: Greece AC3 2.0 @ 224 Kbps | Subs: English (embedded in MKV + srt)
Genre: Art-house, Drama
Euridice is living in purgatory awaiting her chance to return to the real world. Or is she just a mad woman hiding from her past increasingly going crazy due to her solitude. Visual treat from Greeks greatest export Nikos Nikolaidis, here making his feature debut. Euridice BA 2O37 is lovingly shot in stark B&W, the plots deliberately ambiguous but serves its purpose. Your never really sure whats real or just inside Euridices head. Vera Tschechowa is amazing in the lead, the roles very similar to Catherine Deneuves part in Polanskis Repulsion only with much more misery, female masturbation and doll castrating.
In this experimental film, shot entirely within one room, a woman who waits in prison for her execution, dreams, masturbates, somehow kills her executioner, and survives.


Rovi
(click to enlarge)