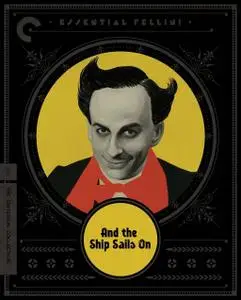 Essential Fellini. Disc 13/15. And the Ship Sails On / E la nave va (1983) [Criterion Collection]
Blu-Ray | BDMV | AVC, 1920x1080, ~36.0 Mbps | 2hr 09mn | 45.0 GB
Italian (Italiano): LPCM Audio, 1 ch, 1152 kbps | Subtitles: English
Genre: Drama, History, Music


Directors:
Federico Fellini
Writers:
Federico Fellini (story), Tonino Guerra (story)
Stars:
Freddie Jones, Barbara Jefford, Victor Poletti
In this late-career highlight from Federico Fellini, the ringmaster-auteur trades his customary spectacles—the cinema, the circus, and the variety-show stage—for that of the opera, in a quirky, imaginative fable set on the high seas. A motley crew of European aristocrats (and a lovesick rhinoceros!) board a luxurious ocean liner on the eve of World War I to scatter the ashes of a beloved diva, only to sail into the headwinds of history when they cross paths with a group of Serbian refugees and an Austro-Hungarian warship. Fabricated entirely in Rome's famed Cinecittà studios with the help of production designer Dante Ferretti, And the Ship Sails On reaches spectacular new visual heights with its stylized re-creation of a decadent, bygone era.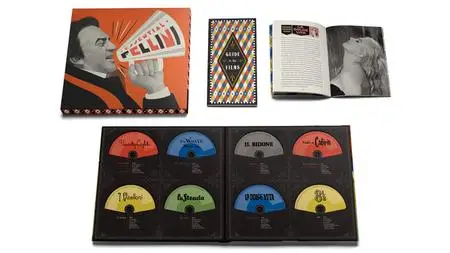 Essential Fellini:
One hundred years after his birth, Federico Fellini still stands apart as a giant of the cinema. The Italian maestro is defined by his dualities: the sacred and the profane, the masculine and the feminine, the provincial and the urbane. He began his career working in the slice-of-life poetry of neorealism, and though he soon spun off on his own freewheeling creative axis, he never lost that grounding, evoking his dreams, memories, and obsessions in increasingly grand productions teeming with carnivalesque imagery and flights of phantasmagoric surrealism while maintaining an earthy, embodied connection to humanity. Bringing together fourteen of the director's greatest spectacles, all beautifully restored, this centenary box set is a monument to an artist who conjured a cinematic universe all his own: a vision of the world as a three-ring circus in which his innermost infatuations, fears, and fantasies take center stage.
Special Features:
- New 4K digital restoration, with uncompressed monaural soundtrack
- Fellini racconta: Diary of a Film, a behind-the-scenes documentary from 1983