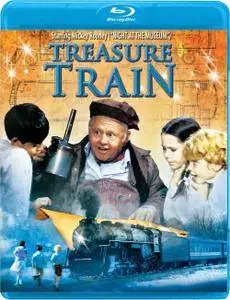 The Emperor of Peru (1982)
BDRemux | MKV | 1920x1080 | x264 @ 25,0 Mbps | 81 min | 15,3 Gb
Audio: English FLAC 2.0 @ 750 Kbps | Subs: English (embedded in MKV)
Genre: Adventure, Fantasy
Director:
Fernando Arrabal
Writers:
Fernando Arrabal, Roger Lemelin
Stars:
Mickey Rooney, Anick, Jonathan Starr
Youngster Toby (Jonathan Starr) and his sister, Liz (Anick), live with their aunt and uncle, who take in Cambodian orphan Hoang (Ky Huot Uk) while he awaits placement with a foster family. The three kids become fast friends, and, as they explore a nearby wood, they encounter a retired engineer (Mickey Rooney) living in an abandoned freight car. Playing off Toby's already active fantasy life, the kids and the engineer use the train car to make an imaginary journey to Cambodia.
This is a surreal little film about several children who befriend a potty old retired railroad engineer and end up actually breathing new life into an abandoned, rusting Pacific steam locomotive. The cast is excellent, though Mickey Rooney appears to be ad-libbing his lines. The final scenes are exhilarating and will stay with you, and that's a good thing. Recommended for all.
(click to enlarge)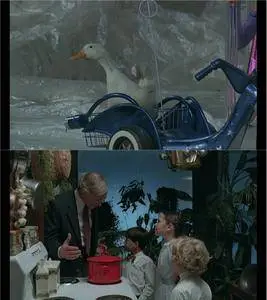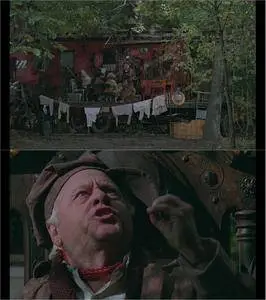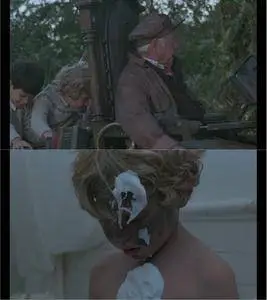 More in My Blog