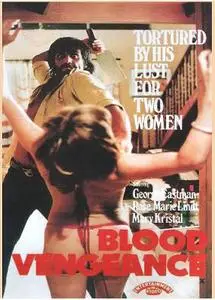 Emanuelle's Revenge (1975)
DVDRip | AVI | 720x384 | XviD @ 2986 Kbps | 95 min | 1,45 Gb
Audio: Italiano AC3 2.0 @ 192 Kbps | Subs: English (srt)
Genre: Horror, Thriller, Erotic
Director:
Joe D'Amato
Writers:
Joe D'Amato (as Aristide Massaccesi), Bruno Mattei
Stars:
George Eastman, Rosemarie Lindt, Annie Carol Edel
Emanuelle (Lindt) is out to avenge her sister (Gori), who committed suicide after escaping from her sadistic lover Carlo (Eastman). So she chains him up in her basement, drugs him, and forces him to watch her having sex. Carlo starts hallucinating all kinds of bloody horrors and cannibalistic doings, so he decides he has to break free and kill Emanuelle.
Hardcore alpha male and playboy Carlo(George Eastman)rejects cruelly his girlfriend Francoise (Patrizia Gori) after years of abusing her innocence and prostituting her. Distressed girl commits suicide by jumping onto moving train. Francoise's sister Emanuelle (Rosemarie Lindt) sets out to seduce Carlo and perform bloody revenge on him. Carlo is chained in her house, drugged and sexually tortured. The climax is hysterically bloody and exploitative.I must say that I enjoyed this piece of filth from legendary Joe D'Amato. There is lesbian scene, rape, two insanely bloody meat-cleaver attacks plus totally twisted dinner party orgy which involves cannibalism and sexual violence. If you like trashy and exploitative cinema with no redeeming values give this ultra-sleaze a chance. 8 meat-cleavers out of 10.
(click to enlarge)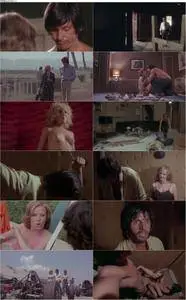 More in My Blog