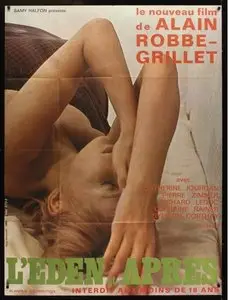 Eden and After (1970)
DVD5 Custom | VIDEO_TS | PAL 16:9 | 01:33:49 | 4,01 Gb
Audio: #1 Slovenčina AC3 2.0 @ 192 Kbps; #2 Français AC3 2.0 @ 256 Kbps (added)
Subtitles: English (for Français and for Slovenčina audio), Français , Slovenčina
Genre: Art-house, Drama, Horror, Erotic
Director:
Alain Robbe-Grillet
Writer:
Alain Robbe-Grillet
Stars:
Catherine Jourdan, Lorraine Rainer, Sylvain Corthay
A group of disaffected students are shown a way out of their ennui (via a concoction he offers) by a man they meet at a café (the Eden of the title); Jourdan is supposed to have a night-time tryst with him at a factory but, on arriving for the appointment, she is intimidated by some of her fellow students and finds the man dead! Taking a clue from a postcard of an Arabian town found in the stranger's pocket, Jourdan gets mixed-up in espionage (the MacGuffin in this case being a valuable missing portrait), games of a sexual nature, drug-induced hallucinations and murder; eventually, we come full circle and the story returns to the Eden and the arrival once again of the stranger…
From the darkly erotic imagination of Alain Robbe-Grillet comes a dreamlike fable in which a group of decadent French students are drawn into the psychological and sexual games of a mysterious Dutchman (Pierre Zimmer). Once they imbibe his "fear powder" the students experience a series of hallucinatory episodes: ruminations on death, explorations of sexual curiosity, and striking tableaux of sadomasochistic fantasy.


Amazon.com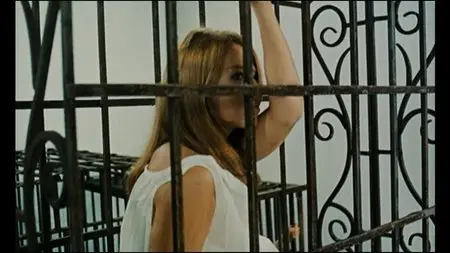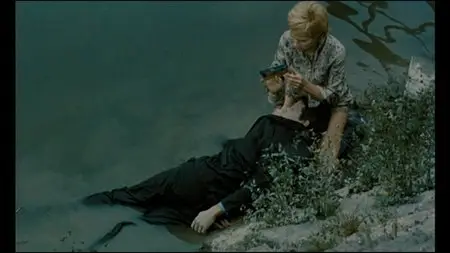 This is one of the horror genre's most delirious, imaginative, nightmarish and disturbing films ever made, on the same vein of Andrej Zulawski's "Possession" and, to a lesser extent, Harry Kümel's "Malpertuis". Directed by Alain Robbe Grillet (who wrote the screenplay for the equally enigmatic "Last Year in Marienbad") does not disappoint in creating a suffocating dreamlike atmosphere, as he takes the audience, through the eyes of the protagonist, in a "Alice in Wonderland"-like trip, with a little Marquis De Sade twist.




The story is told basically through striking, thought provoking imagery, with dialog kept to a minimum, something that can be very unappealing to some, but I found it particularly fascinating. We follow the Mia Farrow-lookalike Catherine Jourdan as Violet, who goes to Tunisia in order to find out the truth behind the strange death of a mysterious man she met at a bar (the Eden of the title) during one of her friends' drug-induced games. That's basically all I can tell you, because it's a film so difficult to describe in words, you just have to see it for yourself to understand.




Grillet's script, just like the film's setting, is a twisted, mind-bending labyrinth of sexual deviance and murder, where nothing is what it seems. In fact, once you've seen it, exactly how much of the events actually did happen, and if so, what did they mean. As in "Marienbad…", Grillet haunts the viewer with many questions, which may or may not be answer within this maze of a film. As mentioned before, it may not be everyone's cup of tea, but if you like this kind of deliciously bizarre, surreal film that will undoubtedly leave you scratching your head long after you've watched it, this one is a must see. It's kind of hard to find, but it's really worth it.


IMDB Reviewer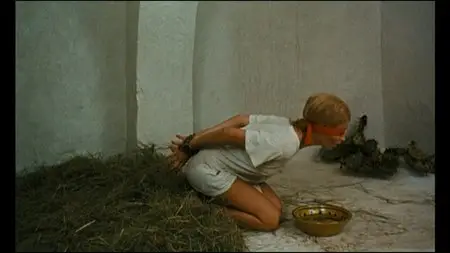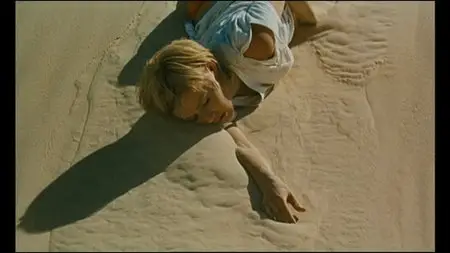 … The fascinating thing here is that I somehow have a feeling that another viewing of Eden and After may very well yield an entirely different line of speculation from me, so complex and sinuous is its elliptical narrative. And while it's certainly plausible that this movie is a puzzle whose pieces simply aren't made to fit together, my initial reaction is that Robbe-Grillet has crafted an aesthetically and thematically rich and dense work that is imminently re-watchable, one resplendent with symbolism and sensual beauty, one that manages to deftly balance out its dark, haunting elements with a wicked sense of humor and a rambunctious, playful spirit. There is a sharp eye and a crafty, restless mind at work here, and it's the kind of cinema I thrive on. If, like me, you love Last Year at Marienbad and are interested in viewing some of Alain Robbe-Grillet's work as a director, then let it be said - Eden and After is a trip worth taking.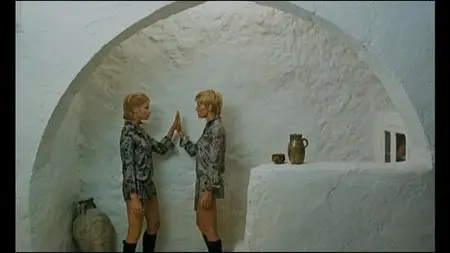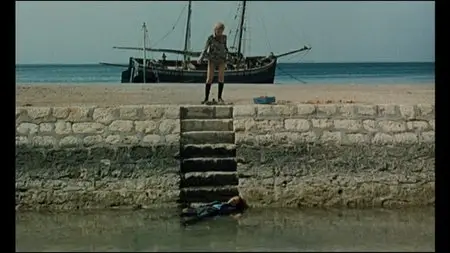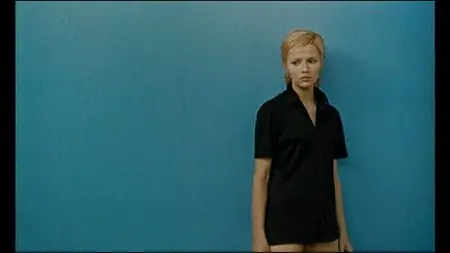 Special Features:
- Press Coverage
- About The Movie
- Biographies
All Credits goes to Original uploader.