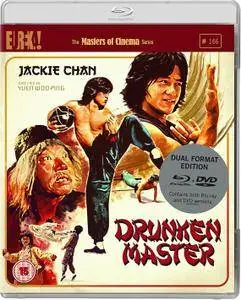 Drunken Master (1978)
BDRip 720p | MKV | 1280x536 | x264 @ 5746 Kbps | 111 min | 5,47 Gb
Dual Audio: Mandarin FLAC 1.0 @ 686 Kbps; English FLAC 1.0 @ 603 Kbps
Subtitles: English (regular/forced/dubtitles/dubtitles SDH)
Genre: Action, Comedy
Unable to see eye to eye with his father, completely broke and with nowhere else to turn, young Wong Fei-Hung (Jackie Chan) grudgingly accepts the tutelage of Su Hua Chi (Siu Tien Yuen), a notoriously intoxicated martial arts master. Su Hua Chi teaches Wong the techniques of Drunken Boxing, an unusually fluid fighting style. Wong is then forced to put his new skills to the test when his father is targeted by deadly assassin Thunderleg (Jang Lee Hwang), who has never lost a fight.
Considered a classic of the kung fu genre, Jackie Chan's Drunken Master is everything I thought a kung fu movie would be: poor acting, worse humour (it's hilarious still ala Neil Hamburger) and superhuman fighting. It just gels so well together that I don't know why I have missed seeing this movie for so long.

The longer the film runs, the more ridiculous it gets yet it doesn't lose sight of the fact that it is to entertain and provide a spectacle. The Matrix boasted great fight scenes but even with their expensive technology, they couldn't beat this little killer from twenty odd years ago.

Essential viewing.
(click to enlarge)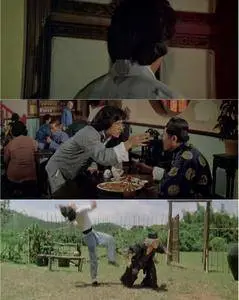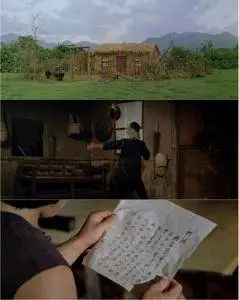 More in My Blog