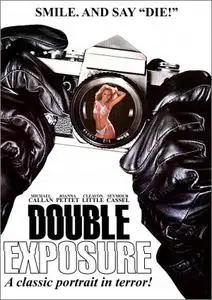 Double Exposure (1982)
DVDRip | MKV | 698x572 | x264 @ 1647 Kbps | 91 min | 1,20 Gb
Audio: English AC3 2.0 @ 192 Kbps | Subs: English (embedded in MKV)
Genre: Comedy, Crime, Drama
Director:
William Byron Hillman
Writer:
William Byron Hillman
Stars:
Michael Callan, Joanna Pettet, James Stacy
A photographer for a men's magazine is disturbed by a recurring dream he has that he is killing his models by various gruesome means. Then he discovers that his city is being terrorized by a slasher who is stalking and murdering women on the streets. He begins to suspect that he may actually be the killer.
A good old early eighties slasher film with a distinct giallo flavour to it, Double Exposure does what it sets out to do, but adds a little character to the proceedings too. Adrian Wilde is a photographer who suffers from bad dreams, especially those where he's killing the models who work with him. His brother, a stunt man whose career cost him an arm and a leg (literally), offers support but seems to be increasingly bitter and angry at the world. Wilde meets a girl called Misty, but his dreams and failing grip on reality threaten the relationship, and when the models start turning up dead in real life, Wilde reckons he's got a big problem on his hands.

The giallo side of things rears it's head as it become apparent that the true life killer is a photographer, but in the giallo style, just about every male character wields a camera at some point, from Wilde and his brother, the local barman, the psychiatrist and a gay colleague of Wilde's. Some of the killings seemingly take place in Wilde's dreams, and although the gore level is low the nasty level is quite high, especially when one model has her head forced into a bin bag that contains a snake.

So, is Wilde a nutter or is there some other utter nutter muttering in the background (with a camera shutter covered in butter)? I'll leave that up to you to find out, but I enjoyed this film, although I'm kind of getting fed up watching middle aged men getting it on with the chicks, like.
(click to enlarge)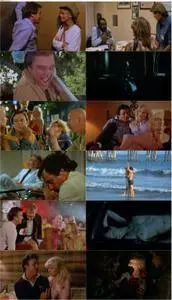 More in My Blog