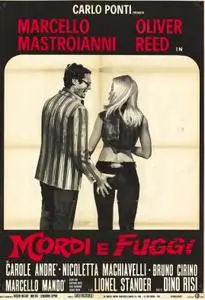 Dirty Weekend (1973)
DVDRip | AVI | 688x448 | XviD @ 1871 Kbps | 97 min | 1,41 Gb
Audio: Italiano AC3 2.0 @ 192 Kbps | Subs: English (srt)
Genre: Comedy, Crime, Thriller
Director
: Dino Risi
Writers
: Ruggero Maccari, Dino Risi
Stars
: Marcello Mastroianni, Oliver Reed, Carole André
A man and his mistress have just taken off for a weekend romp when they're kidnapped by a trio of bank robbers. They wind up becoming media "stars" as police and reporters follow them. They all wind up at the beat-up shack of a cranky old codger, with the police surrounding them and the robbers threatening to kill everybody.
In this film, Marcello Mastroianni plays a rich guy who wants to spend a well "Dirty Weekend" with his young girlfriend. He gets kidnapped by a gang of communists (led by a guy with a heavy German accent) who just robbed a bank. What's gonna happen now? Is his family gonna give the communists (called "terrorists" by the media) the ransom? Is the rich guy gonna play hero and succeed? "Dirty Weekend" is a very funny comedy with an attitude, a comedy that has something to say about the role the media play, about the state and last but not least about capitalism. Check it out!
(click to enlarge)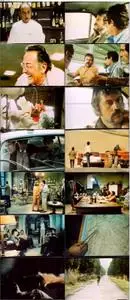 Note:
This is the italian version which is an uncut version of 3mn30 longer than the english version. Also this italian version has a different ending which is more respectful of Dino Risi's work.
More in My Blog