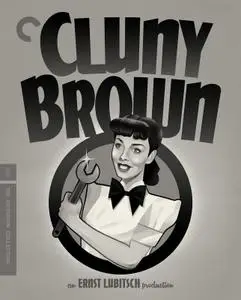 Cluny Brown (1946)+ Extras
BDRip 720p | MKV | 1280 x 720 | x264 @ 2560 Kbps | 1h 40mn | 1,91 Gb + 632 Mb
Audio: English AC3 1.0 @ 160 Kbps | Subtitles: English (embedded)
Genre: Comedy, Romance, War | Director: Ernst Lubitsch
The final film completed by Ernst Lubitsch, this zany, zippy comedy of manners, set in England on the cusp of World War II, is one of the worldly-wise director's most effervescent creations. Jennifer Jones shines in a rare comedic turn as Cluny Brown, an irrepressible heroine with a zeal for plumbing. Sent to work as a parlormaid at a stuffy country manor, she proceeds to turn the household upside down – with plenty of help from Adam Belinski (Charles Boyer), an eccentric Continental exile who has fled the Nazis but is still worried about where his next meal is coming from. Sending up British class hierarchy with Lubitsch's famously light touch, Cluny Brown is a topsy-turvy farce that says nuts to the squirrels and squirrels to the nuts.
(Enlargeable)

Extras:
–
Squirrels to the Nuts
- in this new video program, critics Molly Haskell and Farran Smith Nehme deconstruct Cluny Brown and discuss the female characters in Ernst Lubitsch's body of work. The program was produced for Criterion in 2019 (17 min).
–
Kristin Thompson
- this brand new video essay was created by film scholar Kristin Thompson, author of Herr Lubitsch Goes to Hollywood (16 min).