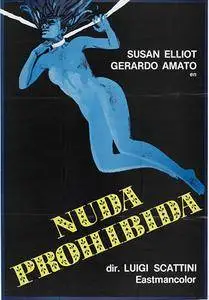 Blue Nude (1978)
DVDRip | AVI | 496x352 | XviD @ 963 Kbps | 88 min | 699 Mb
Audio: Italiano MP3 @ 128 Kbps | Subs: English (srt)
Genre: Thriller, Drama
Director:
Luigi Scattini
Writers:
Vittorio Schiraldi (screenplay), Luigi Scattini (screenplay)
Stars:
Gerardo Amato, Susan McBain, Giacomo Rossi Stuart
Rocco is a young Italian living in New York. He is desperate for a job and willing to do anything, including being in porn movies, just like his friend Lilly.
This is really one heck of a film! It contains all the sleaziness of a 42nd Street production, with the grace and style of the classic Italian exploitation film. So, I guess the resultant product is something that might called a "crossover" film. The story concerns a young gigolo who is trying to make his way in the Big Apple. While there, he works as a male stripper, a dog walker, and several other wacky occupations. Eventually, he is caught in the allure of the 42nd Street porn scene. Real-life porn actors Carter Stevens, Susan McBain, Wade Nichols, R. Bolla, Al Levitsky, and others, all have decent rolls in this film. In fact, Susan McBain (who appears billed as Susan Elliot) gets a very sizeable role as the main character's girlfriend. What makes this film so great is the fantastic amount of footage taken in and around the seediest areas of the city. (Scattini must have had a bodyguard in order to go into these areas with his crew). Anyway, the film shows a mastery and style that is seldom seen in similar productions of this period. BLUE NUDE also features Giacomo Rossi Stuart as a smug, malicious blackmailer. As well, Piero Umiliani contributes another one of his soundtracks–although this one is not so memorable as his other scores. I could go on for paragraphs saying how much I loved this film, but will leave it to the viewer to see for himself!
(click to enlarge)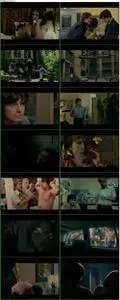 More in My Blog