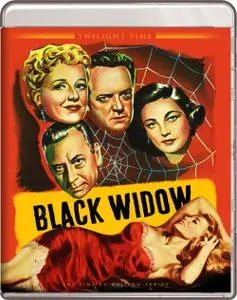 Black Widow (1954)
Full BluRay | BDMV | 1920 x 1080 | AVC @ 27,8 Mbps | 1h 41mn | 29,68 Gb
Audio: English DTS-HD MA 5.1/4.0/2.0 @ 2868/2187/2057 Kbps | Subs: English SDH
+ Commentary track and Isolated Music track
Genre: Drama, Film-Noir, Mystery | Director: Nunnally Johnson
At a party, Broadway producer Peter Denver (Van Heflin) meets Nancy Ordway (Peggy Ann Garner), a young writer struggling to make it in New York City. Taking pity on her, Denver offers Nancy his apartment as a place to write while his wife, Iris (Gene Tierney), is away. Shortly after, Nancy is found dead in his bathroom, apparently murdered, and Denver is, of course, the main suspect. As rumors swirl about his involvement with Nancy, Denver decides to search for her killer himself.
"Entertaining…its cinematography is frequently stunning (with plenty of gorgeous panoramas of the New York skyline)…Nunnally Johnson has provided some marvelous dialogue." – Craig Butler, allmovie.com

"Combining the backstage bitchery of All About Eve with the murder-mystery-told-in-flashback structure of Laura, and burnishing it all to a garish, high-gloss color palette reminiscent of How to Marry a Millionaire (1953), Black Widow succeeds in being a pleasingly campy goulash." – Ken Anderson, lecinemadreams.com
(Enlargeable)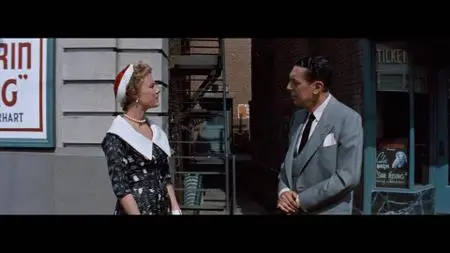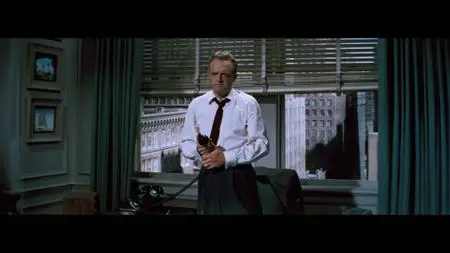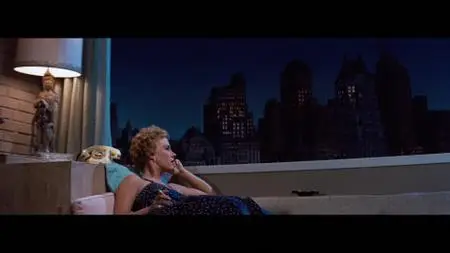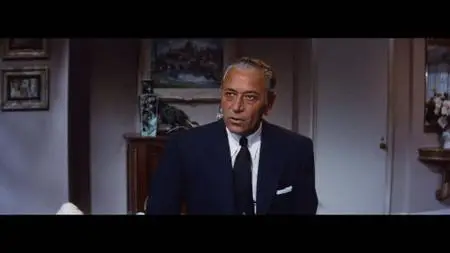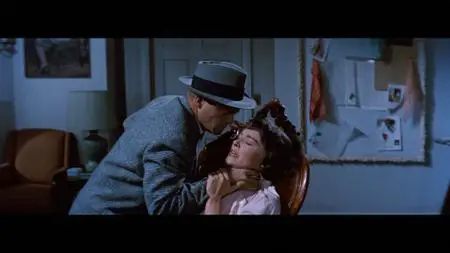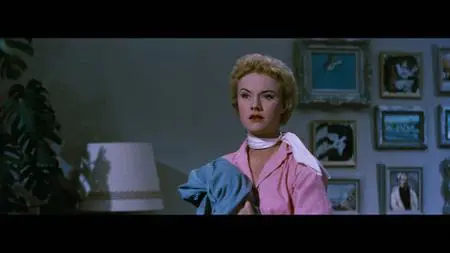 Special Features:
– Audio Commentary with Film Historian Alan K. Rode
– Isolated Music track by Leigh Harline
– "Ginger Rogers at Twentieth Century Fox" featurette (8:32)
– "Gene Tierney: Final Curtain for a Noir Icon" featurette (6:19)
– Original Theatrical Trailer (2:32)

DISC INFO:

Disc Title:     BLACKWIDOW
Disc Size:      31 866 494 139 bytes
Protection:     AACS
BD-Java:        No
BDInfo:         0.5.8

PLAYLIST REPORT:

Name:                   00002.MPLS
Length:                 1:35:05.533 (h:m:s.ms)
Size:                   30 020 536 320 bytes
Total Bitrate:          42,09 Mbps

VIDEO:

Codec                   Bitrate             Description     
-----                   -------             -----------     
MPEG-4 AVC Video        28498 kbps          1080p / 23,976 fps / 16:9 / High Profile 4.1

AUDIO:

Codec                           Language        Bitrate         Description     
-----                           --------        -------         -----------     
DTS-HD Master Audio             English         2868 kbps       5.1 / 48 kHz / 2868 kbps / 24-bit (DTS Core: 5.1 / 48 kHz / 1509 kbps / 24-bit)
DTS-HD Master Audio             English         2187 kbps       4.0 / 48 kHz / 2187 kbps / 24-bit (DTS Core: 4.0 / 48 kHz / 1509 kbps / 24-bit)
DTS-HD Master Audio             English         2057 kbps       2.0 / 48 kHz / 2057 kbps / 24-bit (DTS Core: 2.0 / 48 kHz / 1509 kbps / 24-bit)
DTS-HD Master Audio             English         1871 kbps       2.0 / 48 kHz / 1871 kbps / 24-bit (DTS Core: 2.0 / 48 kHz / 1509 kbps / 24-bit)
DTS-HD Master Audio             English         1566 kbps       2.0 / 48 kHz / 1566 kbps / 24-bit (DTS Core: 2.0 / 48 kHz / 1509 kbps / 24-bit)

SUBTITLES:

Codec                           Language        Bitrate         Description     
-----                           --------        -------         -----------     
Presentation Graphics           English         70,319 kbps                     

FILES:

Name            Time In         Length          Size            Total Bitrate   
----            -------         ------          ----            -------------   
00000.M2TS      0:00:00.000     1:35:05.533     30 020 536 320  42 093