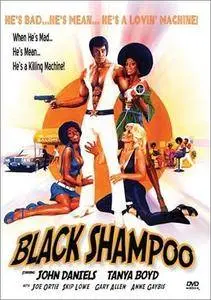 Black Shampoo (1976)
DVDRip | MKV | 720x480 | x264 @ 2014 Kbps | 84 min | 1,42 Gb
Audio: English AC3 2.0 @ 224 Kbps + Commentary track | Subs: None
Genre: Action, Comedy, Crime
Director:
Greydon Clark
Writers:
Alvin L. Fast, Greydon Clark
Stars:
John Daniels, Tanya Boyd, Joseph Carlo
A black hairstylist has sex with his female customers, and tries to keep the Mafia from taking over his business.
Right before director Greydon Clark did "Satan's Cheerleaders", he made this 1976 violent blaxploitation cheese ball about a salon owner/gigolo, Mr. Johnathan (John Daniels, who looks like a smaller, african american Lou Ferrigno) getting revenge on the white mobsters who kidnap his secretary/girlfriend, beat up his gay hairdressers and trash his salon. This has plenty of cheezy acting, especially from the stereotypical gay hairdressers. The film is definitely not boring, except for some romantic 70s montages in the middle. There's plenty of sex, nudity, and violence resulting in a conclusion that involves chainsaw mutilations and a pool cue impaling! It shouldn't dramatically disappoint fans of the genre, but don't expect laughs like the Dolemite films. Black Shampoo goes mostly for a serious tone, although it has problems staying there. How serious can you take an angry hairdresser?
(click to enlarge)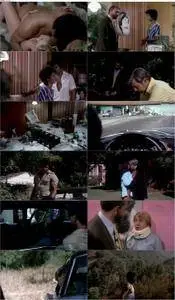 Audio commentary:
by director Greydon Clark
More in My Blog