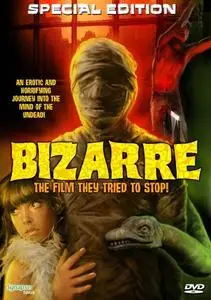 Bizarre (1970)
DVDRip | AVI | 512x320 | XviD @ 942 Kbps | English MP3 @ 128 Kbps | 92 min | 699 Mb
Genre: Fantasy, Horror
Director:
Antony Balch
Writers:
Martin Locke, John Eliot
Stars:
Richard Schulman, Janet Spearman, Dorothy Grumbar
A brainy sex flick with a sense of humor, the film begins with a narrator/mummy who guides us through a number of vignettes promising to show what some of us go through in the pursuit of sexual pleasure. There's a fabulous ten minute opening, where the half naked go go dancers have vegetables thrown at them. One of the tales features a female photographer who tortures a male model. Another has a female burglar (Cathy Howard) caught by the house owner. The craziest involves a nerd hiring a blond call girl (Sue Bond) in pursuit of a menage-a-trois with his pet lizard; and there's a endearing misadventure with secret agent Lindy Leigh (Maria Frost) who does topless safecracking.
(click to enlarge)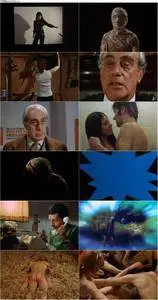 More in My Blog