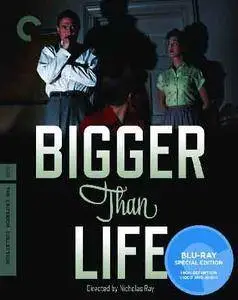 Bigger Than Life (1956)
BDRip | 1h 35mn | 720x282 | MKV AVC@782Kbps 23.98fps | AAC@78Kbps 1CH 48KHz | 588.44 MiB
BDRip 1080p | 1h 35mn | 1920x752 | MKV AVC@12.5 Mbps 23.98fps | FLAC@598Kbps 1CH 48KHz | 8.75 GiB
Language: English | Genre: Drama | Subtitles: English
Schoolteacher and family man Ed Avery, who's been suffering bouts of severe pain and even blackouts, is hospitalized with what's diagnosed as a rare inflammation of the arteries. Told by doctors that he probably has only months to live, Ed agrees to an experimental treatment: doses of the hormone cortisone. Ed makes a remarkable recovery, and returns home to his wife, Lou, and their son, Richie. He must keep taking cortisone tablets regularly to prevent a recurrence of his illness. But the "miracle" cure turns into its own nightmare as Ed starts to abuse the tablets, causing him to experience increasingly wild mood swings.
Director:
Nicholas Ray
Writers:
Cyril Hume (story and screenplay), Richard Maibaum (story and screenplay)
Stars:
James Mason, Barbara Rush, Walter Matthau
Country:
USA
Also Known As:
One in a Million
Ratings:
7.6/10 from 5,363 users (1 nomination)
imdb iNFO
ScreenshotsBDRip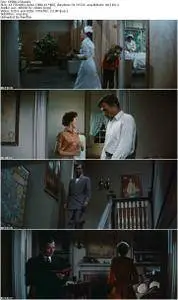 BDRip 1080p