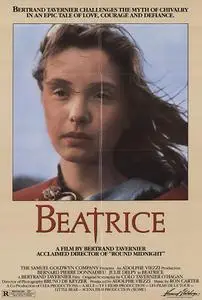 Beatrice (1987)
DVDRip | AVI | 704x384 | XviD @ 1876 Kbps | 126 min | 1,79 Gb
Audio: Français MP3 @ 128 Kbps | Subs: English (srt)
Genre: Drama
Director:
Bertrand Tavernier
Writer:
Colo Tavernier (as Colo Tavernier O'Hagan)
Stars:
Bernard-Pierre Donnadieu, Julie Delpy, Nils Tavernier
Somewhere in France during the Middle Ages. Béatrice is impatient to see her father return from English captivity. She doesn't expect however that the father whom she loves from distance will be the most hateful person who will submit her and her family to abuse and humiliation.
I've never been able to shake this movie. Although I hated it while watching it, its authority convinced me utterly that its portrait of medieval castle life as lonely, dreary, and brutal (contradicting the swashbuckling fantasies in which many of us are apt to indulge) is the way it probably was. Indeed, the recollection of that awful, far-flung, yet confining world overrides and incapacitates every representation of the period I've seen since. It must be one of the most convincing views of a historical era ever put on film. The film itself is brutal; that was one reason I hated watching it; but in retrospect I believe there was no other way to tell the story fairly, and certainly it's the humanity of Beatrice, not the inhumanity of her surroundings, that the film leaves as its final impression. If this isn't a great film, it's a commanding and uncompromising one.
(click to enlarge)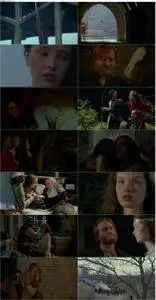 More in My Blog