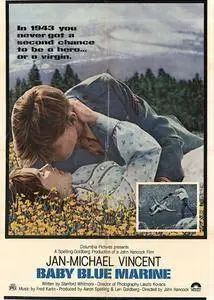 Baby Blue Marine (1976)
DVDRip | MKV | 720x468 | x264 @ 1453 Kbps | English AC3 2.0 @ 192 Kbps | 89 min | 1,05 Gb
Genre: Drama
Director:
John D. Hancock (as John Hancock)
Writer:
Stanford Whitmore
Stars:
Jan-Michael Vincent, Glynnis O'Connor, Katherine Helmond
A would-be Marine fails basic training, and is sent home wearing the "baby blue" fatigues of a washout. En route, he is mugged by a battle-fatigued Marine Raider, who leaves him to hitch-hike home in an undeserved hero's uniform. A small Colorado town takes him in, treating him like the hero he appears to be.
I was actually around 13 years old camping near the McCloud River, near Shasta when this movie was being filmed. My family was paid to leave our campsite for the afternoon, when they filmed Vincent floating down the river. A little trivia…the scene where they pulled him out, was actually where he started his float down the river. And if the stunt man missed the netting, there was 20 foot waterfall about 1/4 mile down farther.

Anyway…I watched it at the time, and didn't get it. It wasn't until years later when I saw the movie and actually understood the meaning of it. It's pretty powerful movie and certainly a fine job by Jan at such a young age. His movie career never really took off as expected, but of course he later found success on TV. I wish this movie was available, cause I would love to see it again.
(click to enlarge)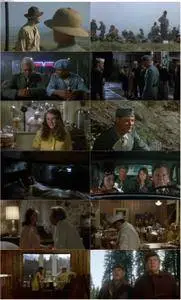 More in My Blog