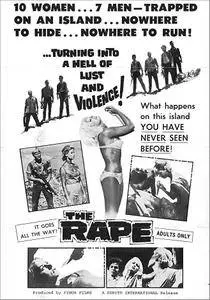 Amok (1963)
DVDRip | AVI | 640x480 | XviD @ 1395 Kbps | 82 min | 902 Mb
Audio: Ελληνικά MP3 @ 128 Kbps | Subs: English (srt)
Genre: Adventure, Drama
Director:
Dinos Dimopoulos
Writers:
Dinos Dimopoulos, Lazaros Montanaris
Stars:
Floretta Zana, Lefteris Vournas, Anna Veneti
Ten women hide out on an deserted island in the Ageian after an prison break where seven men, led by an ex-Nazi, arrive on the island to search for a buried treasure and force the women to dig for them, until one strong-willed woman, named Sarah, decides to plot a revolt.
Amok (1963) was an extraordinary movie made by Dinos Dimopoulos, with the directorial assistance of Pandelis Voulgaris (b. 1940), who was later to become one of the principal architects of the New Greek Cinema.
Amok also featured Nikos Kavoukidis making his debut as director of photography. The movie inaugurated a less-terrified but deeply critical look at the recent past in an attempt to reassess it under the prism of the new political environment.

The story is about a group of girls who escape from a reform centre and find refuge on a remote island.
One of the girls, a Jew, has lost all her family in Thessaloniki. A group of Germans arrive, ostensibly to excavate for ancient ruins, but in reality only to discover the treasures of their Jewish war victims.
The conflict between them escalates; the younger German falls in love with the Jewish girl and they escape together after his Nazi father is killed.
The movie was censored and was considered "bold," with nudity and scenes of brutal rape and ruthless cruelty. It was the first movie to overtly depict racism, sexual violence and anti-Semitism.
It was also extremely successful in the United States, one of the very few Greek films which made a profit for its producer (Finos Films), selling for the unprecedented amount of $20,000.
(click to enlarge)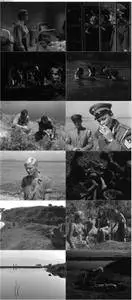 More in My Blog