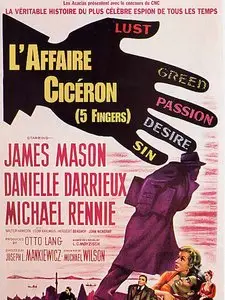 5 Fingers (1952)
DVD9 | ISO | PAL 4:3 | 01:43:30 | 7,44 Gb
Audio: #1 English; #2 French - AC3 1.0 @ 192 Kbps (each) | Subs: French
Genre: Drama, Thriller
Director:
Joseph L. Mankiewicz
Writers:
Michael Wilson (screenplay), L.C. Moyzisch (book)
Stars:
James Mason, Danielle Darrieux, Michael Rennie
Based on a true story. In neutral Turkey during WWII, the ambitious and extremely efficient valet for the British ambassador tires of being a servant and forms a plan to promote himself to rich gentleman of leisure. His employer has many secret documents; he will photograph them, and with the help of a refugee Countess, sell them to the Nazis. When he makes a certain amount of money, he will retire to South America with the Countess as his wife.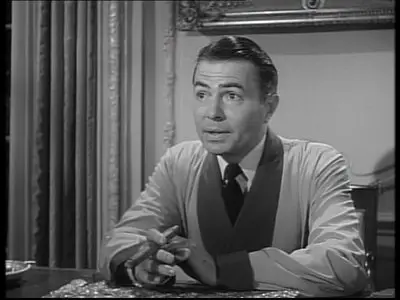 This is a terrific little spy thriller – set in Turkey during World War II – starring James Mason as a British embassy manservant (of the ambassador) that wants so desperately to become a gentleman, a man of means, that he commits espionage by selling top & most secret documents to the Germans. It's based on a true story chronicled in the L.C. Moyzisch book Operation Cicero. Its director Joseph L. Mankiewicz (All About Eve (1950)) and screenwriter Michael Wilson (A Place in the Sun (1951)) received Academy Award nominations.




Mason plays Ulysses Diello, a wannabe gentleman that woes displaced Polish Countess Anna Staviska (Danielle Darrieux) to help him. Michael Rennie plays Colin Travers, the Britain who discovers that someone in Germany is getting inside information and becomes most concerned when Overlord – the British code word for the D-Day invasion – appears in some intercepted Nazi transmissions. Diello had contacted the Germans directly in Turkey; his 'handler' is L.C. Moyzisch (the book's author), played by Oskar Karlweis. Walter Hampden plays the unawares ambassador Sir Frederic Taylor, who'd hired Diello after receiving a recommendation from the Countess, but before she'd been wooed into service by her former employee. Herbert Berghof plays the SS Colonel von Richter, who insists on giving Diello the code name Cicero. After the obligatory chase in the neutral country – where both the British and German agents in pursuit are hampered by the local authorities' regulations – there's an excellent denouement.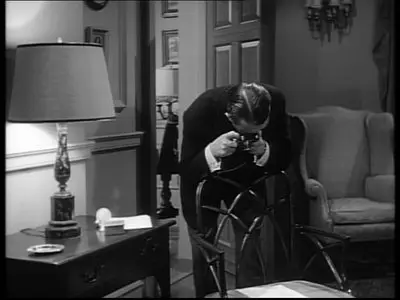 A compelling if literal spy thriller by Joseph L. Mankiewicz, with an excellent cast that includes James Mason, Danielle Darrieux, and Michael Rennie. Contemporary reviewers were reminded of Hitchcock (as they always are by any film with pretensions to suspense); this 1952 film has none of the master's resonance, though its surface effects are fine.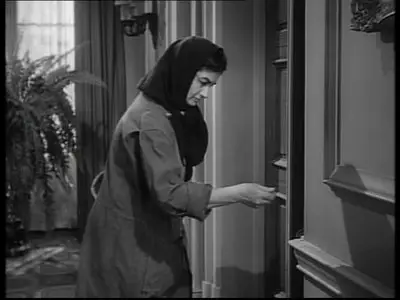 An elegantly witty espionage movie, founded on fact but no slave to the facts as recounted by German military attaché LZ Moyzisch in his account (Operation Cicero) of an Albanian-born valet to the British ambassador in Turkey in 1944 who hawked top secret allied documents to the Germans. In Mankiewicz's hands, characteristically elaborated into a teasing rondo of political and sexual intrigue where each new doublecrossing move is mated by a totally unexpected irony of fate, the tale becomes an irresistibly dry, cynical comedy of manners in which the crafty gentleman's gentleman (a marvellous performance from Mason), scheming to secure the means to promote himself as a member of the leisured classes, falls victim to his own pretensions when a beautiful but unprincipled refugee Countess (the equally marvellous Darrieux) trails a heady promise of romance across his path. An irresistible treat.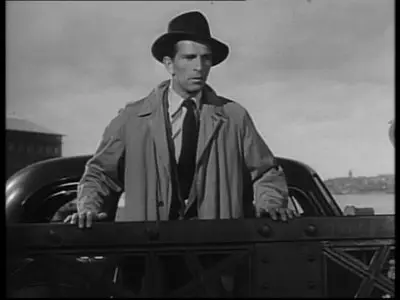 Special Features:
- VANITES, une analyse de Jean Douchet (24:24, In French only)
- DE BANZA A DIELLO, de la realite a la fiction (15:41, In French only)
- OPERATION CICERO, the film by Hubert Cornfield (46:08, IMDB, In English with French subs)
All Credits goes to Original uploader.