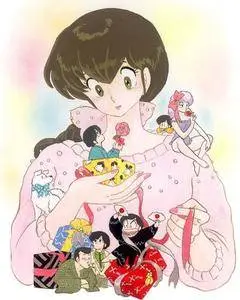 Maison Ikkoku+Ova+Movie (1986)
BD-Remux | m2ts | 1920x1080 | H264@~39 Mbps | 99x ~ 25mn | 99x ~7 Gb
Japanese PCM@1536 Kbps | 2 channels | Subtitles: none
Genre: comedy, romance, seinen
Description:
* Based on the manga written and illustrated by Takahashi Rumiko and serialised in the manga magazine Big Comic Spirits.
The story takes place in Maison Ikkoku, a worn and aging boarding house where Godai Yuusaku, a 20 year old college applicant lives. Though honest and good natured, he is weak willed and often taken advantage of by the offbeat and mischievous tenants who live with him. As he is about to move out, he is stopped at the door by the young and beautiful Otonashi Kyouko, who announces she will be taking over as landlord. Godai immediately falls in love with her and decides to stay.
Later, Godai and the other tenants find out that despite her young age, she is a widow, as she married her high school teacher, but he died shortly after their marriage. Godai empathizes with her and endeavors to free her from her sadness.
He manages to work up enough courage to confess his love to her, and it begins to look like that a relationship between them might actually appear… until Kyouko meets the rich, handsome, and charming Mitaka Shun. Mitaka quickly declares his intention to court Kyouko and states that he is very patient, and can wait until her heart is ready.
01. Sorry to Keep You Waiting! I Am Otonashi Kyoko!
02. Love Is in the Air! Which One Does Kyoko Love Best?
03. Hearts on Fire in the Dark! All Alone with Kyoko
04. Kyoko`s Heart Goes Pitty-Pat! Godai Is Put to the Test
05. Kyoko`s Climbing the Walls! Godai`s Headed for the Hills!
06. Shocking Springtime! Kyoko`s Secret
07. Godai`s Agony! The One Kyoko Loves
08. Godai`s Unspeakable Declaration! If You`re Going to Do It, Do It!
09. The Mysterious Tennis Coach Is the Rival of Love
10. Love Panic on the Beach! The Rival Doesn`t Like Dogs
11. Kentaro`s First Love! What`s Age Got to Do with It?
12. One Entangled Evening! I Thought You Said You Loved Me!?
13. Godai the Gigolo…? Are You Going to Get That, or Shall I?
14. Way to Go, Godai! The First Date With Kyoko
15. The Play`s the Thing, Not the Playing Around! The Show Must Go On!
16. Sympathy Scramble! If I Should Stumble…
17. The Story of Kyoko`s First Love. On Rainy Days Like These…
18. Kyoko`s Gift! What? You Mean It`s for Me?
19. Godai and Kyoko! Two People`s Night Full of Dangers
20. Frustrated Kyoko-san!? Mystery of the Unreturning Godai
21. Godai-kun Panic! Ikokku-kan`s Kitten Tale!!
22. Godai-kun Gets a Shock! Kyoko-san Calls It Quits
23. Kyoko-san in Jeopardy! A Frightening Mother`s Plot!!
24. Godai-kun in a Flurry! First Kiss with Kozue
25. Godai vs. Mitaka! The Clash of the Proposals!!
26. Stunned Godai! Kyoko`s Jealousy Explodes!!
27. Disappeared Souichiro!? The Memory of Yakitori`s Scent
28. Even Kyoko`s Surprised. I`m Kentaro`s Father
29. Slapstick Autumn Festival. Inside a Well with Kyoko-san
30. What!? Kyoko Married!? Godai`s Tearful Goodbye
31. Scandal at Ikkoku! Godai`s… Shacking Up!?
32. The Egg Is a Mystery. Yotsuya`s Dangerous Gift
33. Shock in the Diary! Souichiro Had a Lover!?
34. Be Pushy for Love! Grandma Yukari with Gold Teeth
35. Operation Chase! Aim for Kyoko and Godai`s Date
36. Sudden Kiss Storm! Story of Broken Hearted Akemi-san
37. Dangerous Costume Party! Even Kyoko Transforms
38. Godai-kun`s Lost Love? Kozue Approaching Mitaka!?
39. Love Is Fought with Guts! Godai`s Part-time Job Operation
40. Painfull Kindness. Presentiment of Love at Christmas!
41. Kyoko`s Anger After Bath. Peeping War at the Hot Spring
42. Godai Breaks His Leg! Chance for Love at the Hospital!
43. Spark in Love Firework. Godai & Mitaka`s Hospital Feud
44. Even Kentaro Pales. Yotsuya`s Frightening True Identity
45. Shocking Declaration! Kyoko`s Love Confession to Godai
46. Struggle for Kyoko! Skating Rink Is Love`s Battleground
47. Kyoko Loses It! Drunk and Crazy
48. Godai`s Confession! I Wish You Understand My Feelings!!
49. Mitaka Trains! Can`t Be Afraid of Dogs
50. Kyoko in Love at First Sight? Strange Man Enters Ikkoku
51. Even Yotsuya Is Shocked. The Day Ikkoku-kan Disappears!
52. Forgive Me Soichiro! Kyoko`s Tearful Decision to Remarry
53. High-School Girl Power! A War Against Kyoko`s Love
54. Attack with Nudity! Seduction Plan for Godai.
55. Pajama Girl Charging In! Ikkoku-kan Love Panic
56. Yagami`s Decision! I Won`t Give Up My First Love
57. Young Lady Appears! Love at First Sight with Mitaka
58. Godai or Mitaka? A Woman`s Heart Is on the Line
59. Heart Stop! Asuna Kujou`s First Time
60. I Saw Them! Kyoko and Mitaka Suddenly Go for 2nd Base?!
61. Chase After Me, Godai-san. Kyoko`s Lone Trip
62. All Right! Kyoko in the Bath. The Only Two in the Open Bath
63. Yagami`s Back. Before She`s Forgotten!
64. Godai-kun Loses! Sweet Trap of the High School Girl!!
65. Yagami`s Scream! The Dangerous Yotsuya`s Private Class!
66. Yagami`s Challenge! I Won`t Lose to Some Widow
67. Yagami`s Amazed! Grandma Yukari Returns with Gold Teeth
68. Grandma Yukari`s Fighting Spirit. Hot Baseball Match!
69. Underwater Battle! A Suspicious Hickey on Godai!
70. Farewell, Grandma! Ueno Station in a Party Panic
71. A Midsummer`s Night Dream? Godai Already Found a Job?!
72. A Baby Is Born? Godai`s Life of Joy and Tears!
73. Ikkoku-kan Hostage Crisis! Yagami`s Big Nuisance
74. Change on the Employment Front! Godai`s Last Comeback
75. Love All the Way! Yagami and Asuna Never Give Up
76. I`ll Wait! Kyoko`s Sudden Announcement
77. Bravo Godai! I`ll Show a Man`s Pride Every So Often
78. This Is a Secret! Godai`s Work Journal!!
79. Kyoko-san I`m Sorry! Guilt Trip Homemade Lunch?!
80. Godai-kun in a Panic! Yagami Is Suddenly a Bunny Girl!!
81. Devotion of Love! Asuna Never Gives Up After All
82. The Perfect Papa! Godai-kun`s Child Care Story
83. Yokohama Chaser. Kyoko-san Escapes?!
84. 1000% Suspicious! Kyoko`s Scandal Night
85. This Is a Critical Point! Godai and Mitaka Duel of Fate
86. Shocking One Night! Asuna`s Salad Day?!
87. Asuna`s Expecting? Mitaka`s Surprise Marriage!
88. Love Again? Taste of Kozue`s Kiss!!
89. Unrequited Love! Godai and Kyoko It`s Over Today?
90. Kyoko-san Quitting! Ikkoku-kan`s Memory Far Away?
91. Kyoko Shocked! Godai & Akemi`s Unexpected Relation?!
92. Kozue-chan`s Wedding! Godai`s Love Forever?!
93. Sight of Spring? Two Hearts Together!!
94. I Did It! Godai-kun`s Corageous Proposal!!
95. Ah I`m Moved! Grandma`s Love Enclosed in a Ring
96. Long As This Love Lasts! Ikkoku-kan Is Forever!!
Ova. Shipwrecked on Ikkoku Island

General
Format : BDAV
Format/Info : Blu-ray Video
File size : 616 GiB
Overall bit rate mode : Variable
Maximum Overall bit rate : 48.0 Mbps

Video
ID : 4113 (0x1011)
Menu ID : 1 (0x1)
Format : AVC
Format/Info : Advanced Video Codec
Format profile : High@L4.1
Format settings, CABAC : Yes
Format settings, ReFrames : 4 frames
Codec ID : 27
Bit rate mode : Variable
Maximum bit rate : 39.0 Mbps
Width : 1 920 pixels
Height : 1 080 pixels
Display aspect ratio : 16:9
Frame rate : 23.976 fps
Color space : YUV
Chroma subsampling : 4:2:0
Bit depth : 8 bits
Scan type : Progressive
Color primaries : BT.709
Transfer characteristics : BT.709
Matrix coefficients : BT.709
Color range : Limited

Audio
ID : 4352 (0x1100)
Menu ID : 1 (0x1)
Format : PCM
Format settings, Endianness : Big
Format settings, Sign : Signed
Muxing mode : Blu-ray
Codec ID : 128
Bit rate mode : Constant
Bit rate : 1 536 Kbps
Channel(s) : 2 channels
Channel positions : Front: L R
Sampling rate : 48.0 KHz
Bit depth : 16 bits

Screenshots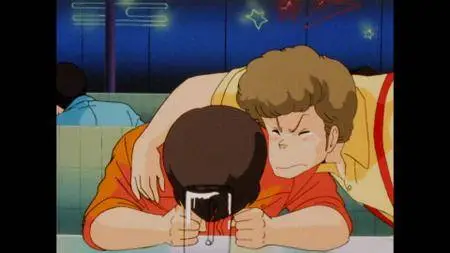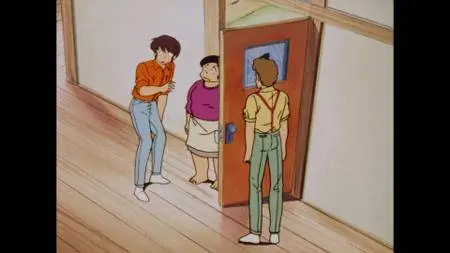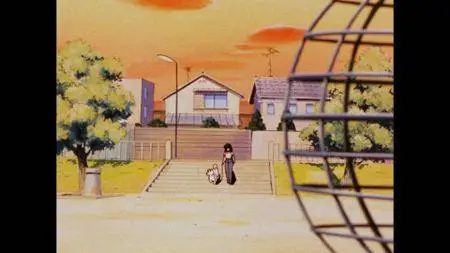 My publications | Rss Channel